Thu, 23 August 2012
Apps for Kids 30: iHideAndSeek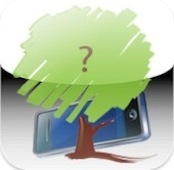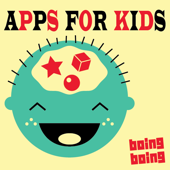 Click here to play episode. Apps for Kids is Boing Boing's podcast about cool smartphone apps for kids and parents. My co-host is my 9-year-old daughter, Jane Frauenfelder.
In this week's episode Jane and I talk about iHideAndSeek. You play the game by hiding your iPhone somewhere in a room and having your friends try to find it by listening to the sounds the phone makes every once in a while. It's 99-cents in the iTunes store (I said it was free in the podcast, but I was mistaken).
If you're an app developer and would like to have Jane and me try one of your apps for possible review, email a redeem code to appsforkids@boingboing.net.
Listen to past episodes of Apps for Kids here.
To get a weekly email to notify you when a new episode of Apps for Kids is up, sign up here.
---